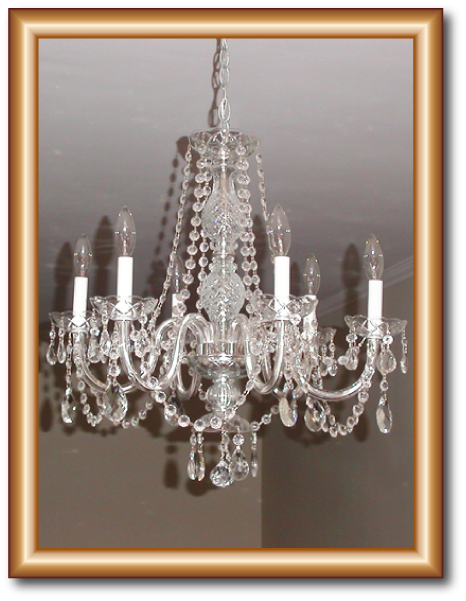 6 Light Draped Pear Drop Crystal Chandelier (Restoration)

This elegant crystal chandelier was missing a lot of pieces and were not uniformly arranged.
I added verticle and horizontal strands to give it a more fuller look as well as larger pear drops
underneath each of the crystal bobeches.

Every piece of this crystal chandelier was cleaned, polished, re-pinned using new chrome
pins, and completely re-wired with new lamp holders, bulbs, and candle sticks.