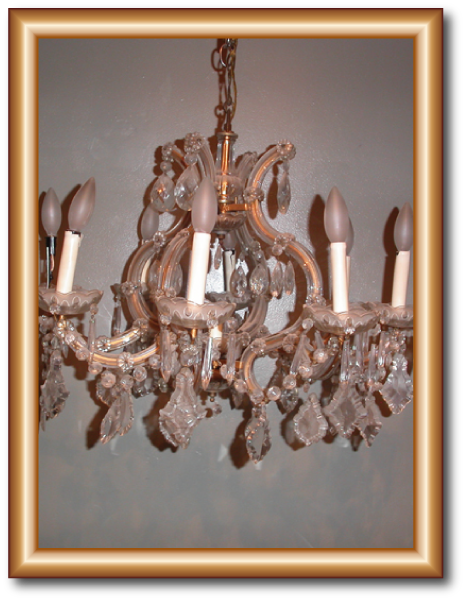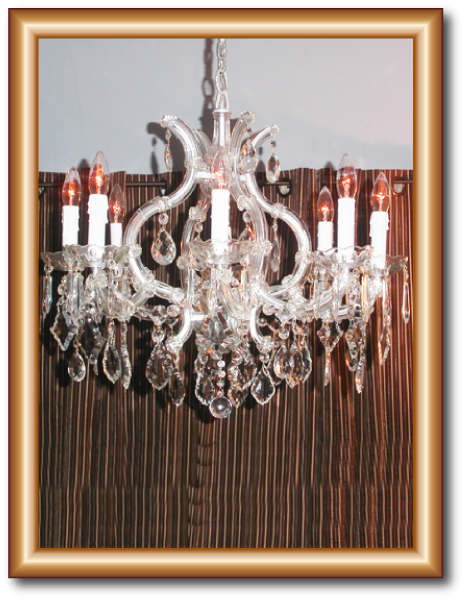 8 Light French Brass & Crystal Chandelier (Restoration)

This French style brass and crystal chandelier was from the 1950's and required
complete restoration. The main body consisted of 4 stems, each branching out to two lights,
and covered by 80 flat crystal pieces and rosettes.

Every piece of this crystal chandelier was cleaned, polished, re-pinned using new chrome pins,
and completely re-wired with new lamp holders, bulbs,
and candle sticks.