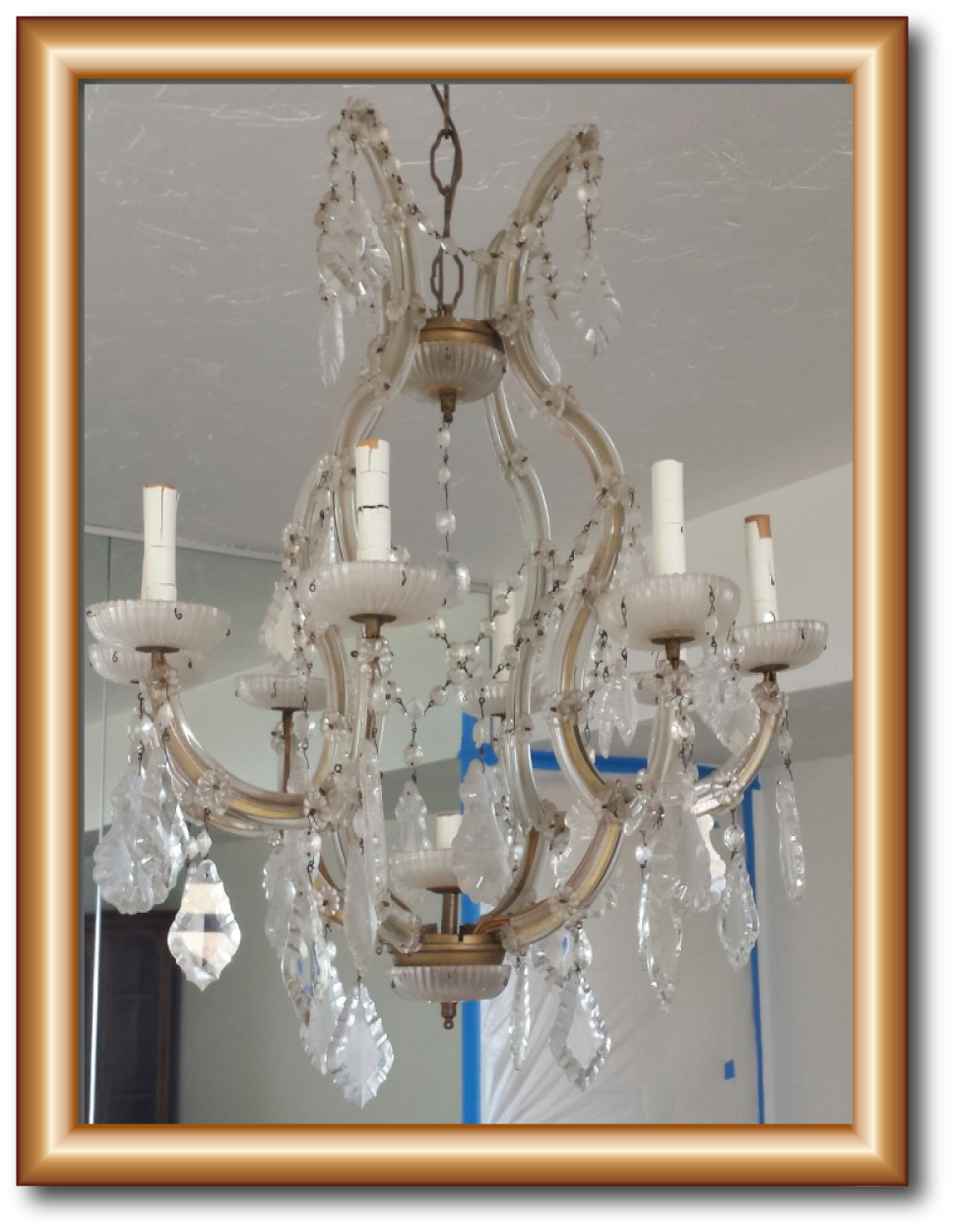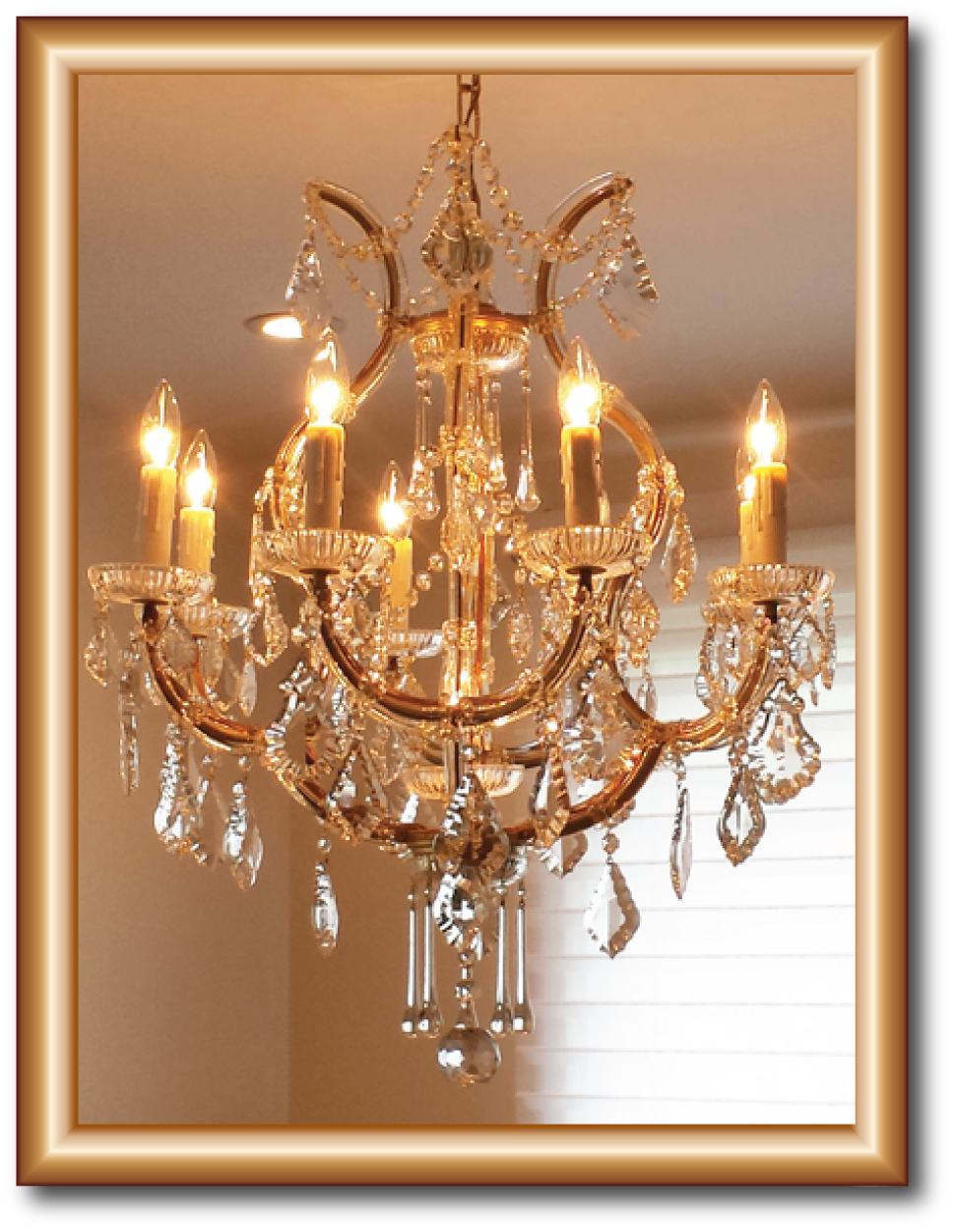 8 Light Maria Theresa Brass & Crystal Chandelier (Restoration)
This chandelier style is known as Marie Theresa and was originally produced in Italy. Each of the four
brass stems split into two arms and are covered on either side by thirty flat crystal pieces and rosettes.
In order to access the brass frame, each piece was individually removed, cleaned and re-asssembled.

Every piece of this crystal chandelier was cleaned, polished, re-pinned using new brass pins,
and completely re-wired with new lamp holders, bulbs, and candle sticks.