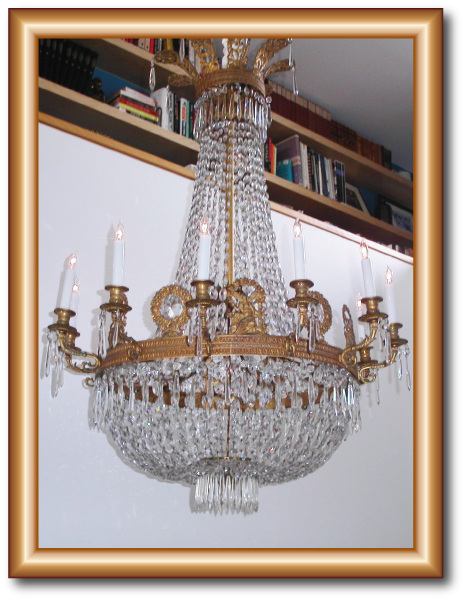 12 Light Draped Baguette Brass & Crystal Chandelier (Repair & Cleaning)

This antique brass and crystal chandelier is one of a kind. Every strand and prism was cleaned,

polished, and adjusted to hang correctly. The owners of the chandelier were delighted with the
restoration and I got a lot of satisfaction seeing the difference it made to the overall apperance.