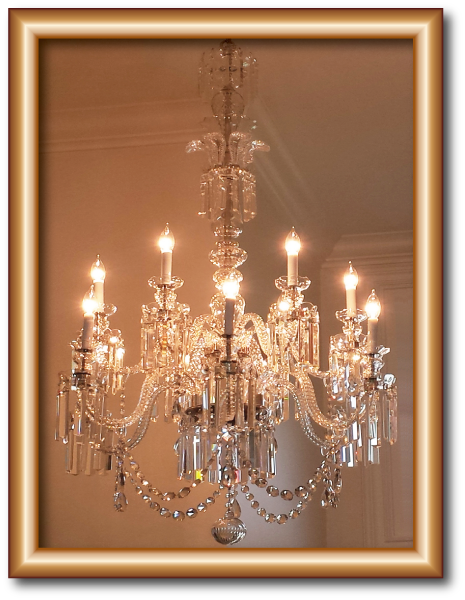 "We had an unfortunate problem with a very valuable chandelier which was severely damaged.
We fortunately were able to connect with Daniel Benjamin. He is extremely ethical, meticulous,
compulsive and a total perfectionist. He restored our chandelier to perfection and it now occupies
a very special place in our entry hall. We are extremely grateful to him and unhesitatingly
recommend him to anyone who requires restoration services for valuable chandeliers."