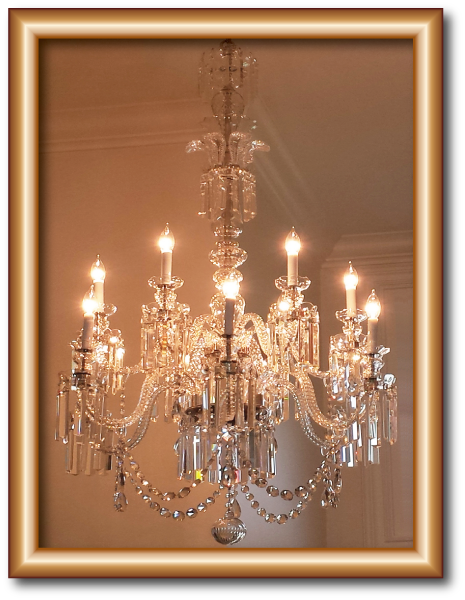 12 Light Colonial Drop Crystal Chandelier (Restoration)

This vintage crystal chandelier was accidently damaged while cleaning and several of the parts were
broken including two arms on the top tier. Because it's difficult to find an exact match all six arms
were replaced as well as the candle cups, bobeches and prisms. Once the restoration was completed
the customer was amazed by the spectacular brilliance of the crystals and overall appearance.

Every piece of this crystal chandelier was cleaned, polished, re-pinned using new chrome pins,
and completely re-wired with new lamp holders, bulbs,
and candle sticks.