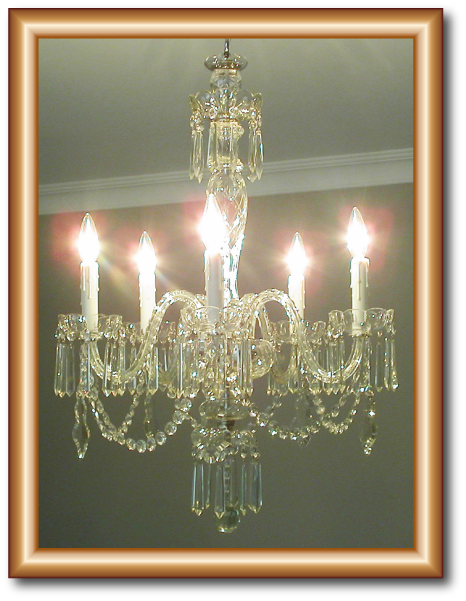 5 Light Draped Icicle Drop Crystal Chandelier (Restoration)

Combining old and new elements in a home definitely works. This crystal chandelier
required a complete restoration and re-design to compliment a modernized dining room.

Every piece of this crystal chandelier was cleaned, polished, re-pinned using new chrome
pins, and completely re-wired with new lamp holders, bulbs, and candle sticks.