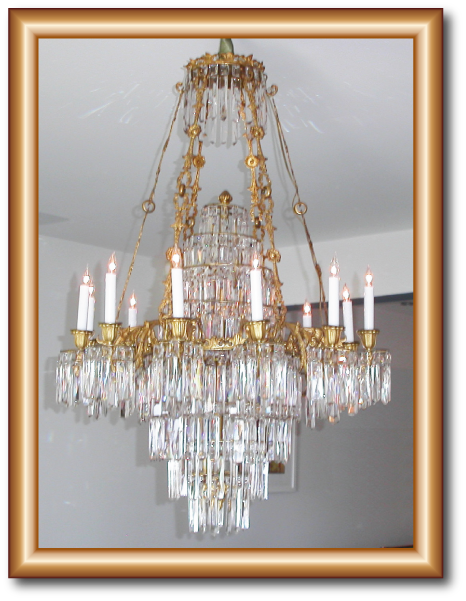 12 Light Victorian Rule Drop Brass & Crystal Chandelier (Assembly)

The owners of this exquisite antique chandelier had placed it in storage for over 10 years
where it sustained some damage to the brass frame. I was able to adjust the brass arms, as well as
the upper and lower tiers, to their correct positions. Each of the 300+ rule drops, with square prisms,
were cleaned, polished, and adjusted to hang correctly. Upon completion, the chandelier sparkled
in the afternoon sun and the prisms reflected all the rainbow colors throughout the room.